This is on my TO DO list! It looks SOOOO YUMMY! I saw someone making it on TV, and I just craved it!
-Laura
http://www.pillsbury.com/recipes/mini-ice-cream-cookie-cups/b562af5e-c063-4c0e-8b34-9072f37b2faf/
Mini Ice Cream Cookie Cups MILLION-DOLLAR WINNER!
An easy make-ahead recipe is a fun and impressive dessert for your next gathering.
Prep Time: 20 Min
Total Time: 45 Min
Makes: 24
INGREDIENTS:
1package (16 oz) Pillsbury® Ready to Bake!™ refrigerated sugar cookies (24 cookies)4teaspoons sugar1/3cup Fisher® Chef's Naturals® Chopped Walnuts, finely chopped1/2cup Hershey's® semi-sweet chocolate baking chips 1/4cup Smucker's® Seedless Red Raspberry Jam1 1/2cups vanilla bean ice cream, softened24fresh raspberries
User Rating: DIRECTIONS:
Heat oven to 350°F. Spray 24 mini muffin cups with Crisco® Original No-Stick Cooking Spray. Place 1 cookie dough round in each muffin cup. Bake 15 to 20 minutes or until golden brown.
Place 2 teaspoons of the sugar in small bowl. Dip end of wooden spoon handle in sugar; carefully press into center of each cookie to make 1-inch-wide indentation. Cool completely in pan, about 20 minutes.
Meanwhile, in small bowl, mix walnuts and remaining 2 teaspoons sugar; set aside. In small microwavable bowl, microwave chocolate chips uncovered on High 30 to 60 seconds, stirring after 30 seconds, until smooth.
Run knife around edges of cups to loosen; gently remove from pan. Dip rim of each cup into melted chocolate, then into walnut mixture. Place walnut side up on cookie sheet with sides.
In another small microwavable bowl, microwave jam uncovered on High about 15 seconds until melted. Spoon 1/2 teaspoon jam into each cup. Freeze cups about 5 minutes or until chocolate is set.
Spoon ice cream into cups, using small cookie scoop or measuring tablespoon. Top each cup with fresh raspberry; serve immediately.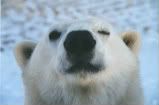 P.S. I LOVE OWL CITY
http://www.youtube.com/watch?v=PiSavsKvnLA&feature=player_embedded